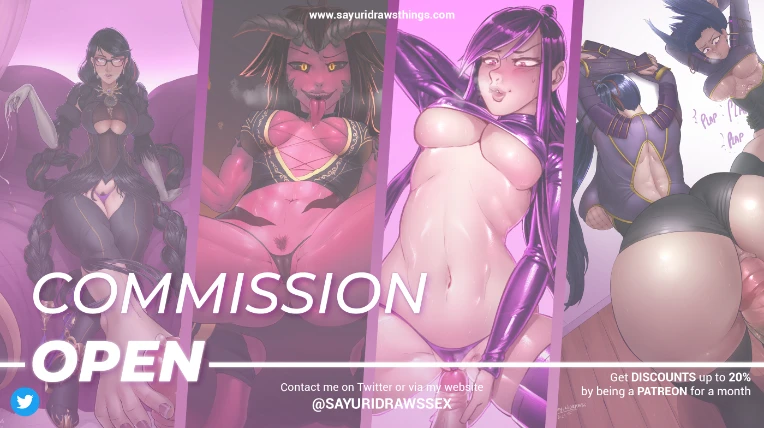 Want your SFW/NSFW commission done by me ? 
I have multiples packages (from sketches to fully painted illustrations) and for all kind of wallet.
So don't hesitate to send me a message on my website, or on my twitter!
You can also submit your commission request on my google forms and I will contact you back. That would be the best option as it saves times for both of us.
I also have a commission tracker, where you can check what I'm working on and the progress on commissions!
But if you have any questions, I'll be happy to hear it in Dms! :)